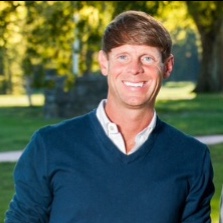 Michael K. Pence, Attorney at Law
WKU (2001) B.A.—Economics
WKU (2001) B.S.—Computer Info Systems
NSL (2006) J.D.—Juris Doctorate
Licensed to practice law in all Tennessee State Courts since 2008.
Licensed to practice law in Federal Court since 2009.
Memberships:
NBA—Nashville Bar Association
TBA—Tennessee Bar Association
ABA—American Bar Association
TAJ—Tennessee Association for Justice
Joined the Circle of Advocates for TAJ in 2012
AAJ—American Association for Justice
Experience:
Michael K. Pence is a member of the law firm Roberts, Thornton & Pence in Nashville, Tennessee.  Michael is a devoted personal injury lawyer who provides legal representation to individuals and families that have been harmed by the negligent and careless actions of others. Michael worked as a law clerk for 3 years before becoming an attorney, handling exclusively Personal Injury, Wrongful Death and Workers Compensation claims and Criminal Litigation.  Michael has recovered millions of dollars for his clients and their families.  Michael's work doesn't stop there, he has also successfully overturned two decisions at the Tennessee Court of Appeals. If you or someone you know has been injured call today for a free consultation. Don't accept less than you deserve.