An investigative report that aired on NBC Nightly News December 31, 2015 has raised serious concerns about safety issues associated with a blood clot filter device called the G2 Retrievable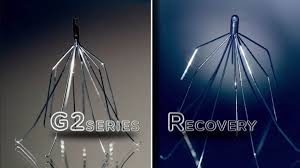 IVC Filter and marketed by New Jersey based medical device giant C.R. Bard, Inc. According to the New Year's Eve NBC broadcast, C.R. Bard was concerned about reports of G2 filter failures just four months after the devices were approved by the U.S. Food & Drug Administration (FDA). At least a dozen deaths have since been linked to the filters, which were allowed to remain on the market for five years in spite of those concerns.
Among other things, the NBC News investigation uncovered a confidential memo written by a C.R. Bard vice president that expressed concerns about problems with migration, tilting, and perforation. Another document indicated that G2 series filters were associated with more fractures, migrations and reported problems than any of its competitors. Rather than issuing a recall of the G2 IVC filters, C.R. Bard sold more than 160,000 of the devices in the five years they were on the market.
IVC filters, such as the G2 and Recovery devices, are used to prevent pulmonary embolism in patients for whom standard anticoagulant medications are not appropriate. The small, wire implants are implanted in the the body's largest blood vessel, where they catch blood clots before they can travel to the heart and lungs, where they could be fatal.
When the devices were brought to market in 2005, C.R. Bard touted its G2 IVC filter products as an improvement over its Recovery IVC filters. According to an earlier NBC News investigation that aired in September, the Recovery filter had been associated with more than 300 non-fatal injuries and 27 deaths before it was replaced with the G2 series. Among other things, the report disclosed a confidential study commissioned by Bard in 2004 which linked the Recovery IVC filter to higher rates of death, fracture and movement compared to its competitors. Like the G2, Bard opted not to recall the Recovery filter, and instead allowed it to remain on the market for three years. Roughly 34,000 devices were sold during that period. According to NBC, blood clot filters are implanted in an estimated 250,000 people in the U.S. each year. In the last decade, millions of filters have been implanted in Americans with C.R. Bard being one of 11 manufacturers that make these devices.
If you have had an IVC filter that has slipped leaving you susceptible to injury or worse allowed for a blood clot to pass causing a non-fatal injury you should seek the services of an experienced personal injury lawyer. Call Attorney Michael Pence and schedule your consultation.