With Christmas this week and New Years next Friday, a significant increase of vehicles traveling Tennessee roadways in holiday anticipation will occur with people paying visits to friends and relatives to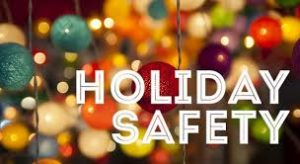 celebrate the season.
According to AAA, the number of holiday travelers around the country will top 100 million for the first time on record. AAA is forecasting that one in three Americans will take a trip this holiday season, with 100.5 million expected to journey 50 miles or more from their home. This represents a 1.4 percent increase over last year and the seventh consecutive year of year-end holiday travel growth.
Further, AAA estimates that approximately 3.7 million people will travel by automobile on Tennessee roadways between December 23 and January 3. This is a 1.6% increase from 2014. According to AAA, lower gas prices are a major contributor to the significant increase in travelers during the 2015 holiday season.
However, more vehicles on Tennessee interstates and highways unfortunately also means a potential for increased auto accidents. Not only will congestion and weather conditions be potential hazards, but distracted driving for which I've written about at length will undoubtedly result in unforeseen and tragic accidents. And it can't be stressed enough to be on the look out for intoxicated drivers who allowed themselves to be over-served at holiday parties and gatherings. According to the AAA Foundation For Traffic Safety Culture Index, one in five licensed drivers (21%) who drink at least occasionally reported having driven when they thought their alcohol level might have been close to, or possibly over, the legal limit in the past year.
Celebrating the holiday season is certainly exciting, but it's important that you use good judgment if you will be driving. First, buckle up when behind the wheel or riding as a passenger regardless of the length of your ride. Second, prevent distracted driving such as cellphone use or texting while behind the wheel. Finally, do not drive impaired. Tennessee is a zero tolerance state, so if you are caught driving under the influence of alcohol, you will be arrested. The Governor's Highway Safety Office is warning Tennesseans that law enforcement will be searching actively for drunk drivers during the 2015 holiday season.
The bottom line is we want you to have a safe and joyous holiday season, being mindful of the advice mentioned, taking every precaution to minimize a car accident from happening. Tennesseans can and should all work together in making our roadways safe during the 2015 holiday season. We wish you and your family a very happy holiday season!