The workplace can extremely be a very hazardous place, even when that workplace is just an office. Whether you work on a construction crew around heavy equipment, in a warehouse, or in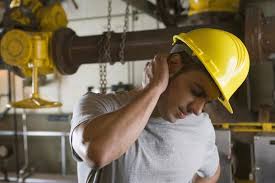 an a office you could be susceptible to suffering injuries while on the job. According to OSHA, 4,679 workers were killed on the job in 2014 and thousands more suffered serious injuries. That equates to on average almost 90 a week or more than 13 deaths every day. These statistics provided by OSHA flesh out how the reality of wrongful death in the workplace.
Out of 4679 worker fatalities in calendar year 2014, 874 or 20.5% were in construction. That is, one in five worker deaths in 2014 were in construction. The leading causes of worker deaths on construction sites were falls, followed by electrocution, struck by object, and caught-in/between. These "Fatal Four" were responsible for more than half (58.1%) the construction worker deaths according to the Bureau Of Labor Statistics.
Outside of construction, there are countless injuries people succumb to while on the job at a warehouse or in a cubicle type office environment including burns, loss of hearing, brain injuries, spinal cord damage, loss of limb, broken bones, sprains, whiplash, and much more. Other common injuries can include cuts, abrasion, carpal tunnel syndrome, and back injuries, slips or trips, overexertion due to lifting, work-related vehicle accident, falling objects or debris or electrocution.
In many cases, these types of accidents are not just caused by a small mistake or simple mishap of a busy worker. In fact, many workplace accidents are tied to employer or fellow employee negligence, manufacturer negligence, or another third party's negligence. Determining the type of injury you suffered, what caused the injury, and who caused the injury all play a crucial part in ensuring you get the maximum compensation you deserve following a serious workplace accident.
No matter what type of workplace injury you are suffering from, you should never go it alone in trying to determine who or what caused you the harm you're experiencing, and what appropriate actions should be taken in holding the negligent party or parties responsible. For this reason, if you are injured at work you should immediately contact an experienced personal injury lawyer who has successfully tried workplace injury cases. Contact attorney Michael Pence to schedule your consultation and discuss your case.