Ride sharing companies, such as Uber, are quite popular as of late for a myriad of reason chief of which being convenience and one button smartphone simplicity. But what happens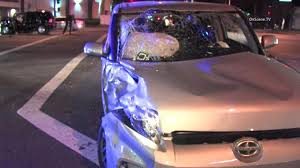 if you are in an accident while using a ride-sharing services? What happens if you are in an accident while driving your own vehicle, but the accident is the fault of the Uber driver?
Many people aren't aware Uber provides coverage when you are in an accident while using the service. According to the safety section of Uber's website, insurance coverage for ridesharing in the U.S. of July 14, 2014 includes the following:
$1 million of liability coverage per incident. Uber holds a commercial insurance policy with
$1 million of coverage per incident. Drivers' liability to third parties is covered from the moment a driver accepts a trip to its conclusion. This policy is expressly primary to any personal auto coverage (However it will not take precedence over any commercial auto insurance for the vehicle). We have provided a $1 million liability policy since commencing ridesharing in early 2013.
$1 million of uninsured/underinsured motorist bodily injury coverage per incident. In December 2013, we also added uninsured/underinsured motorist coverage. In the event that another motorist causes an accident with an uberX vehicle and doesn't carry adequate insurance, this policy covers bodily injury to all occupants of the rideshare vehicle. This is important to ensure protection in a hit and run.
Contingent comprehensive and collision insurance. If a ridesharing driver holds personal comprehensive and collision insurance this policy covers physical damage to that vehicle that occurs during a trip up to the actual cash value of the vehicle, for any reason, with a $1,000 deductible.
No fault coverage (e.g., Personal Injury Protection) is provided in certain states at similar levels as limos or taxis in those cities.
$50,000/$100,000/$25,000 of contingent coverage between trips.** During the time that a ridesharing partner is available but between trips, most personal auto insurance will provide coverage. However the driver is also backed by an additional policy that covers driver liability for bodily injury up to $50,000/individual/accident with a total of $100,000/accident and up to $25,000 for property damage. This policy is contingent to a driver's personal insurance policy, meaning it will only pay if the personal auto insurance completely declines or pays zero. This policy meets or exceeds the requirements for 3rd party liability insurance in every state in the U.S.
The reason an accident with an Uber driver can be confusing is because Uber considers its drivers "independent contractors" and not employees in an attempt to deny fault for any injuries sustained in an accident. Additionally, Uber defines itself as a technology provider, not as a transportation company or car service, which allows the company to place more blame on the driver and makes it more difficult for passengers, pedestrians, and other drivers to make complaints and claims with Uber.
If you are a passenger in an Uber car during an accident, or a driver involved in an accident due to the negligence of an Uber driver, you are entitled to compensation by both the driver's insurance policy and the company's additional $1 million per ride policy. If you were injured you should seek the services of an experienced personal injury lawyer. Contact attorney Michael Pence to schedule your consultation.