An outbreak of infections from hospitals in Seattle and other major cities including Pittsburg and Chicago has resulted in patients getting sick and some dying after contracting a superbug called carbapenem-resistant Enterobacteriaceae or "CRE." This bacteria is highly resistant to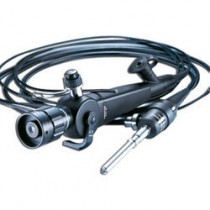 numerous antibiotics and can kill up to 50 percent of people infected, according to the Centers for Disease Control and Prevention. At least 32 patients at Virginia Mason Medical Center were sickened between 2012 and 2014, and 11 of them died.
According to investigators, the source of these infections has been linked to a specialized flexible endoscope used in Endoscopic Retrograde Cholangiopancreatography (ERCP) most commonly to diagnose conditions of the pancreas or bile ducts as well as treat gallstones and digestive system problems. Investigators learned that conventional cleaning was not enough to remove this harmful bacteria (CRE), allowing it to spread to other patients. The CDC has released information regarding the risk of infection associated with these endoscopes.
Although hospitals have identified the problem, they are still largely in the dark as to how to prevent the bacteria from spreading. Neither the manufacturers of the devices nor the Food and Drug Administration (FDA) have issued warnings or offered guidance on this problem. As such, most patients are unaware of the risk. In a statement to USA Today, the FDA said it was aware of the situation and monitoring the issue writing "some parts of the scopes may be extremely difficult to access and clean thoroughly, and effective cleaning of all areas of the duodenoscope may not be possible."
While the FDA has not issued any guidance, some hospitals have taken measures into their own hands, testing the endoscopes for bacteria after cleaning and using different sterilization techniques in an attempt to ensure the bacteria is killed.
If you became ill after undergoing an endoscopic retrograde cholangiopancreatography (ERCP), you should seek the services of a competent personal injury lawyer. Contact Attorney Michael Pence to schedule a free consultation.