Rideshare services Uber and Lyft  have been getting a lot of attention in the media recently for a myriad of reason chief of which are the need for regulations of their services and questions about liability. Rideshare services are very similar to taxi services with a technological twist. They utilize smartphone apps to connect private contracted car owners with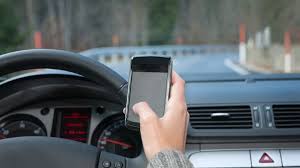 people looking for a ride around town. The prospective passengers drop a pin showing their location, and any drivers logged into the app respond, picks up the passenger, and transport them to their destination.
The rideshare services offered by Uber and Lyft started operating in the Nashville in 2013 and have gained huge popularity as a convenient, lower-cost alternatives to traditional taxis. Unfortunately, every ride involves risk. Sometimes leaving the driving to someone else is a decision you regret specifically, if the rideshare driver is distracted by their GPS gadgets used in transporting passengers and/or the driver has not been trained like those who hold a traditional chauffeur's license.
Rideshare services Uber and Lyft hold themselves out as merely a booking service, whose only function is to connect people seeking a shared ride with persons whom make themselves available to give rides to desired destinations. They specifically claim not to provide transportation services in an attempt to avoid any of the regulatory requirements that come with such a designation. By not  "providing" the actual transportation services, Uber and Lyft are attempting to usurp being liable for injuries sustained in a collision with a ridesharing vehicle. Additionally, they don't have to be concerned with facilitating driver training and they don't have to purchase insurance coverage for the ridesharing vehicle.
Nashville's first regulations aimed at rideshare companies Uber and Lyft were voted on last month, December 16, 2014. The Metro Council voted 32-0, with one abstention, to approve a set of regulations that will require Uber and Lyft vehicles to be insured by a commercial liability policy and inspected regularly while also mandating background checks for drivers. Nashville's new restrictions come as other cities also have grappled with regulating rideshare companies. Many cities have responded with more draconian measures than Nashville's whereby some cities and states have banned Uber and Lyft from operating.
A 2014 case filed in San Francisco seeks to hold Uber liable where an Uber driver struck and killed a pedestrian while waiting to pick up a passenger shifting the rideshare liability to the facilitating company and not the driver. Uber has adamantly stated that such a requirement would put them out of business, and that it is the driver's responsibility, not theirs, to obtain adequate insurance coverage.
If you were injured from an accident involving a taxicab or a vehicle used in the operation of a shared ride service such as Uber or Lyft, you should seek the services of an experienced personal injury attorney. Whether you were a passenger in the hired car, injured in another vehicle as a result of a collision by the taxi or shared ride car, or a pedestrian hurt, you may be entitled to monetary compensation for medical bills, lost wages and other damages. Contact Attorney Michael Pence to schedule a free consultation.