On July 6, 2012, the Stryker Corporation, one of the world's largest manufacturers of medical equipment and orthopaedic devices, recalled two of its artificial hip implant systems — the Rejuvenate Modular and ABG II Modular-Neck Hip Stems.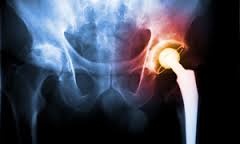 The company stopped all global sales and production of these components.
The recall came three months after Stryker issued an "Urgent Field Safety Notice" to implant surgeons and hospital risk managers pointing out the potential health hazards associated with the two products — including corrosion and "fretting," which allows minute shards of its metallic components to leach into a patient's tissues, bones and/or bloodstream. Additionally, the implants could cause ALTR – adverse local tissue reactions – as well as pain and swelling around the joint. All of these conditions have a significant negative affect a patient's quality of life.
Accordingly, many people who had the Stryker modular hip system implanted have had it removed and replaced, and many of those have sued Stryker to seek compensation for injuries caused by the faulty hip system. These cases have been making their way through several state courts as well as federal court in Minnesota. To compensate those injured, Stryker has established a fund of $1.45 billion. Stryker will pay a base amount of $300,000 per case to patients who had the devices surgically removed, Kim Catullo, one of the company's lawyers, told a New Jersey judge. Stryker Corporation faces more than 8,000 suits.
If you had a Stryker hip implant procedure before the July 6, 2012 recall and, due to this faulty functioning artificial joint, was harmed thereby negatively affecting your quality of life forcing you to have the implant removed prior to November 3, 2014 you need to consult with an experienced personal injury attorney immediately. Time is critical in this case, so contact the law office of Michael Pence to schedule your free consultation.