In February, The New York Times reported that the New York State attorney general's office had accused four big box retailers of selling "fraudulent and dangerous herbal supplements" demanding Walmart, Target, Walgreens and GNC remove these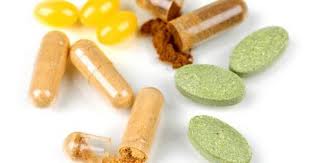 supplements from their shelves. The attorney general's action was primarily directed at the allegedly fraudulent sale of dietary supplements labeled as plant material, but in reality containing other herbs, or worse only fillers.
A related article posted in Forbes one week after the Time's piece shed new light and perhaps an even more ominous finding of an online retailer called Detox Transforms whose products were found by the FDA to contain "prescription drugs or other substances that cause the products to be defined as 'unapproved drugs' under the Federal Food, Drugs & Cosmetic Act." These 'unapproved drugs' are a major reason for concern because they could have the potential for causing allergic reactions in sensitive individuals.
According to Forbes, Walgreens committed to removing the products from its shelves nationwide, Walmart stated it would reach out to the suppliers "and take appropriate action," a spokeswoman for GNC said that the company would cooperate with the attorney general but that it "stood behind the quality and purity of its store brand supplements," and Target did not respond. The Food and Drug Administration requires that companies such as Detox Transforms verify that every supplement it manufacture is safe and accurately labeled. However, the FDA's requirement sadly operates on the honor code allowing, in effect, for such supplement manufacturers to regulate themselves.
When purchasing such herbal supplements, it's wise to do your homework checking with the FDA's website for information regarding fraudulent or harmful ingredients and/or side effects. If you find you've been injured by a supplement that gave you an allergic reaction, you should seek the services of an experienced personal injury lawyer. Contact Attorney Michael Pence to schedule your free consultation.