It appears the Tennessee State Senate wishes to take the legal profession in Tennessee back to the 1800s. Perhaps they are using the infamous story of Abraham Lincoln as logic since he did not actually attend law school, but instead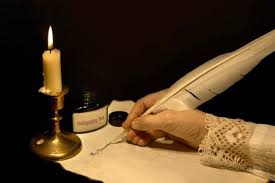 independently studied the law, registered with the Sangamon County Court in Illinois and passed an oral examination by a panel of attorneys before being given his license to practice law, again, in 1836.
And so it is with SB 1242 introduced by Tennessee State Senator Michael Bell directing the Tennessee Supreme Court to promulgate a rule by January 31, 2016, establishing a procedure whereby a person may apply for and take the Tennessee bar examination regardless of whether the person attended or graduated from a law school thereby Amending Tennessee Code Annotated Title 23 Chapter 1 Part 1.
A similar law has already been enacted in five states — Vermont, Washington, California,Virginia and Wyoming — all allowing people to become lawyers by independently "reading the law" without ever having attended law school or receiving a doctorate of jurisprudence. Simply put, this is a disturbing trend.
One has to wonder how comfortable Senator Michael Bell would be undergoing a major coronary artery bypass graft by a cardio-thoracic surgeon who learned his craft from "reading medical journals," never having attended medical school and nor gone through a rigorous process before earning his a license to practice medicine.
The law is a nuanced and dynamic, organic body that has grown in complexity in the almost two hundred years since Abraham Lincoln received his license. There are many facets of the law, only a law school environment can foster higher learning by demanding excellence from those attending in order to graduate and then sit for the bar exam.
It you find it absurd that the Tennessee legislature is attempting to allow people to apply for and take the Tennessee bar examination regardless of whether the person attended or graduated from a law school, you should contact your State Representative or Senator and tell them "no to SB 1242."